Governing Council & Advisory Board
High Prince Dr. Leye Talpha Babalola
High Prince Dr. Leye Talpha Babalola was born on January 24th, 1960 to the family of Late Prince Tijani Akanno Babalola who was the son of Oba Alayeluwa Owolabi Olukutibi – Onjo of Okeholand in Oyo North of Federal Republic of Nigeria in 1943, who dislodged Dahomey War not to capture the old Oyo Empire.
He was crowned by the then Alaafin of Oyo Empire – Oba Alayeluwa Iku Babayeye Alase Ikeji Orisa Siyanbola Ladigbolu (1911 – 1944) from whom Late Prince Tijani Akanno Babalola married my mother Late Princess Aisat Aduke Babalola. Oyo Empire is made up of Western, Northern of Oyo State, Benin Republic and Republic of Togo.
He is a Fellow Member of Chartered Institute of Taxation of Nigeria (1999) with Practising License nos. 010 (www.citn.org).
Doctorate Degree Certificate in Taxation from Triune University, Washington USA (2009).
Doctorate Degree Certificate in Financial Management from University of Entrepreneurship & Technology, USA (2012).
Master of Business Administration from Triune University, Washington USA (2007).
Fellow Member of Institute of Company and Commercial Accountants of Nigeria. (2002).
Fellow Member of Chartered Association of International Accountants of Nigeria. (2009).
Fellow Member of Institute of Payroll Administration of Nigeria. (2009).
Fellow Member of Certified Financial Accountant of Lahore Pakistan. (2013).
Associate Member of Certified Public Accountants of Nigeria. (2001).
Member of Institute of Management Consultant of Nigeria. (1998)
He believe in Competence, Integrity and Professionalism as a hallmark of a good Chartered Tax Practitioners, Accountant, Management, Financial and Debt Recovery Consultant.
He was the President/Chairman-of-Council, Institute of Company and Commercial Accountants of Nigeria. (2009 – 2017) and now PATRON.
Chairman of Council of UET Research Centre Nigeria. (2016 – up-to-date).
Vice President of University of Entrepreneurship & Technology, USA – African Regions.
Vice Chairman of Asian African Chamber of Commerce and Industry – African Regions.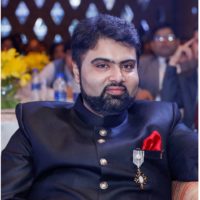 Dr. GD Singh
K.St.J, KOMR, Ph.D, M.Phil, PGDHHM, PGDMC, BBA, MDP-IIM-C 
A global management consultant, brand maker, social worker, author, speaker and a world peace advocate.
He founded Asian African Chamber of Commerce & Industry (AACCI) through a network of presidents/representatives of various commerce chambers and professionals of high repute from the entire Asian-African region with a view to giving the business community of both this region a voice and a tool to foster development and realize UN Sustainable Development Goals 2030.
AACCI is to act as a trade & business promoting chamber supporting SMEs and industries by means of representing them as bilateral chamber for the Asian and African region and help them to build better economic growth and sustainable business.
Dr. GD Singh is also the Founder & President of Unified Brainz Virtuoso Limited., a management & business consulting firm, essentially into brand enhancement, creative designs and strategic business consulting.
He is on governing councils and advisory board of many such like minded partnering organization such as:
Chairman – Asian African Chamber of Commerce & Industry (AACCI)
Founder & President– Confederation of International Accreditation Commission (CIAC, Global)
Founder & President – World Peace & Diplomacy Organisation (WPDO)
Founder & President – Unified Brainz Virtuoso Ltd
Founder & President– CIHF, Non-Government, Not for Profit Organisation (India)
Peace Advocacy Committee member – HWPL, South Korea
Advisory Board Member – Wockhardt Foundation
Advisory Board Member – The World Peacekeepers Movement
Honorary Fellow Member– Institute of Company & Commercial Accounts, Nigeria (ICCA)
Board Member of Serbian Royal Academy of Science and Arts, Belgrade, Serbia.
Board Advisory Member of IFMS –Institute of Financial & Management Studies (IFMS, USA)
Chief Advisor– International Journals of Multidisciplinary Research Academy (IJMRA), USA
Reviewer, International Journal of Business and Management (IJBM) – Canadian Center of Science and Education, Canada
Member Editorial Board – IJSTR, International Journal of Scientific & Technology Research (IJSTR) – Paris, France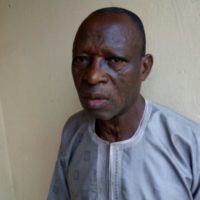 Prof. Dr. Adekunle Oladipo Olofintila
SCHOOLS ATTENDED WITH DATES
St. Stephens Ang. School, Ora,Ekiti State. 1955-1958
Omodewa L. A School, Ido- Ekiti State 1959-1960
Ekiti Parapo College, Ido Ekiti State 1961-1963
Imesi-Ile High School, Imesi-Ile, Via Ilesha.Osun State 1964-1966
College of Education, University of Lagos, Akoka 1970-1973
University of Lagos, School of Post Graduate Studies 1992-1995
University of Calabar, Calabar, Nigeria 1999-2001
Lead City University, Ibadan 2007-2010
University of Entrepreneurship and Technology, USA 2015-2018
LEARNED JOURNAL PUBLICATIONS
Topic: Financial Sector Reforms and Economic Growth in Nigeria Publisher: National Centre for Economic Management And Administration (NCEMA) Ibadan.
Topic: Integrating Information Technology into the Business Education Curriculum Published in Yaba Journal of Management Vol. No.1 2004.
Topic: Equipment's and Tools needed to sustain Business Education in Nigeria Published in National Association of Business Educators Journal 2003.
Topic: Fee Negotiation: Published by Institute of Company and Commercial Accountants of Nigeria, Yaba.
Topic: Accountability and Probity in a Democratic Nigeria: The Role of Accountants Published By ICCA, Yaba, Nigeria
Topic: Historical Perspectives on Education Reforms And Consolidation. Published by South West Journal of Teacher Education 2007 Edition.
Topic: Business Education: A Gateway to National Development And Survival. Book of Readings, Association of Business Educators of Nigeria October 2006.
Topic: The place of Universal Basic Education (UBE) in sustainable
National Development published by the spring board journal of AL-HIKMAH UNIVERSITY, ILORIN MAY 2009.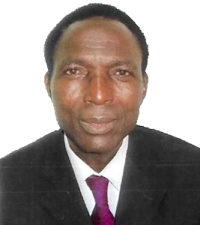 Prof. Dr. Stephen O.Oladoyinbo
Professional Qualifications Obtained with date
| | |
| --- | --- |
| Institute Body | Graduation Year |
| The Academy of Management Nigeria | 2018 |
| ICCA – Licensed Certified Company Enterpreneur Practitioner | 2017 |
| The Society Of Accounting Education – Pakistan | 2014 |
| The Institute of certified Public Accountants of Nigeria- Certified | 2006 |
| Chartered Institute of Local Government and Public Administration of Nigeria | 2005 |
| The Institute of Management Consultants – Certified | 2004 |
| The Institute of  Cost Management – Certified | 2002 |
| The Institute of Company and Commercial Accountant – Certified | 2000 |
 Distinction and Awards 
– Best graduating student in financial accounting and financial management University of Calabar PGDM
– Role Model Award – 2011 The Apostolic Church, Nigeria –Orile Oshodi District
Dr. Ricardo Saavedra Hidalgo
CNC, B.Sc. M.Ed. PhD,
International Speaker, Master Coach Trainer, Business Consultant and Entrepreneur
Director & Chair International Programs at AZTECA UNIVERSITY (Universidad Azteca)
Director and Legal representative of "Azteca Inter-University Programs" and "Universidad Azteca International Network System",
Founder and General Director of "Pro-Innovation Solutions SC", a Consulting firm that provides service to transnational corporations, universities, governments and organizations in different countries and regions, North America, European Union, Asia, Middle East, Africa, and Latin America.
General Director of the International Council of Coaching Accreditation, ICCA
Master Coach Trainer and President for Mexico for the International Association of Coaching Institutes (ICI), Germany
ISO 9001:2015 and ISO 29990:2010 Lead Auditor from UK and Germany
Authorized Representative and International Advisory Board Member for Accreditation Service for International Colleges, ASIC
He has more than 21 years of experience as Business Consultant, with several executive positions worldwide. He has implemented successful operation in national/international companies and organizations.
He has implemented educational technology, successful administrative design, application of acceleration models and innovation, setting out diagnosis and design of organizational structure.
He has also created maps of leadership and integration of effective corporate team work.
He is a Consultant Member for United Nations for more than 19 years; also collaborating with UNESCO and DPI NGO Section at United Nations.
Prof. Dr Mirjana Radovic-Markovic
Dr Mirjana Radovic-Markovic  is a full professor of Entrepreneurship. She holds B. Sc, M. Sc. and PhD  Degrees in Economics,  as well as Post Doctoral Studies in Multidisciplinary Studies. After her dissertation completing, she continued her advanced studies in the Netherlands, USA and Russia. She visited famous universities in the US (Stanford University, Columbia University, University of Pittsburgh), and gave lectures at Lomonosow (Russia) at Oxford University (UK) and recently to students from Franklin College (Switzerland).In addition, she is a visiting professor since at, St.Kliment Ohridski University ,Sofia University ,Bulgaria ( since 2012-) and University of Wroclaw, Poland (2013 and 2014).
She has served as professor at a number of international universities, foundations and institutes. In addition, she is a Member of Scientific Committee, National Ministry of Science, Serbia (2010-) ,head of the Scientific Centre for Economic Researches, Institute of Economic Sciences, Belgrade, Serbia ( 2008-),Member of Management Board of Institute of Institute of Economic Sciences (2008-)member of ERENET- Entrepreneurship Research and Education Network of Central European Universities, Corvinus University,  Budapest, Hungary (2008-), director of Entrepreneurship ,Alumni Association Network ,US (2008-), fellow of ICAS –International Convention of Asia Scholars (2007-), professor of the American School of Genealogy, Heraldry and Documentary Studies and so forth.
Professor is a founder and editor in chief of Peer Journal of Women's Entrepreneurship and Education (JWE). She is also editor in chief of -Economic Analysis, Institute of Economic Sciences, (2009-)Belgrade, Serbia, editor of Journal of Business Economics and Management, North-German Academy of  Informatology  (Stralsund) and Vilnus Gediminas Tehnical University, Lithvania (( 2008-) (www.thomsonreuters.com),member in the Advisory Board Annals of the University of Petrosani, Economics ,Romania ( 2010-), member of Journal of Economics and Business Research, Faculty of Economics ,Arad, Romania ( 2010-) and etc.
She has written more than thirty books and more than hundred peers' journal articles.
AWARDS AND HONORS
Elected academician (full fellowship) of Bulgarian Academy of Sciences and Arts, Sofia, Bulgaria, 2013.
Elected fellow (full fellowship) of the Academia Europea, London, United Kingdom, 2012.
Elected fellow (full fellowship) of the World Academy of Art and Science, United States, 2011.
Elected academician (full fellowship) of the Euro Mediterranean Academy of Arts and Sciences –EMAAS, Athens, Greece, 2011.
Elected fellow of the Royal Society of the Arts in the UK (the RSA), London, United Kingdom, 2010.
Elected academician of Serbian Royal Academy of Science and Arts, Belgrade, Serbia, 2012.
Elected vice-president of Serbian Royal Academy of Science and Arts, Belgrade, Serbia,2013-
She is elected member of the Scientific Board of European center for business, education and science, Bulgaria and WAIS, Stanford University, US.
Dr. Vijaykumar S. Shah
Parton & Honorary VC-Asia
Dr. Vijaykumar Swarupchand shah, recipient of Padmashri award from the president of India in 1992 is an internationally known social activist and Dental surgeon born in a Jain Gujarati Business family in Sangli (Maharashtra)on 22nd January 1940.  His home, he remembers, was the centre of the freedom movement.
It was Dr. Vijay's idea to put into action on a national level the Rajiv Gandhi Memorial garden suggested by him to the then Prime Minister Shri. P.V. Narsinha Rao. Due to his community service, he has been acknowledged by the Government of Maharashtra.
So far he has been the recipient of 544 awards, 24 doctorates and 50 fellowships; he has also been appreciated by a lot of honourable members of our country including the former President Mr. Pranab Mukherjee and Prime Minister Mr. Manmohan Singh. His most prestigious award till date has been the 'Padmashri award' earned by him on the th April 1992 by then President of India Hon. Shri. R. Venkatraman. . He has been called the 'Knight of Malta' (Sir) and has been conferred with the title 'Pandit'. The college of Dentists, USA bestowed upon him the 'Yellow Emperess Award' at Sri Lanka International college.
Dr. Shah never narrowed his field of work to his district or state, as boundaries between people or places is a word that does not exist in his dictionary and has extended it to the end of East, West, South and North of our country, and also in Nepal, Bhutan, Myanmar, Bangladesh, Shrilanka, Maldives,China, U.K., Egypt & Jordan in his own way.
Dr. Shah ambitions to hold many more national level campaigns in the future with the help of the government of India. The one who draws insight from Late Prime minister Pandit Jawaharlal Nehru, Late Acharya Vinoba Bhave and Late Freedom leader Vasantraodada Patil, he is today an inspiration himself setting himself apart from the commoners!
Dr. Ravindra Pratap Gupta 
Sr. Consultant, Advisor and Board Member Healthcare, Pharma, Retail, Education, Media, Politics, IT & ITES Sector
Dr. Ravindra Gupta is a Consultant, Adviser & Board Member in companies spanning across sectors as Pharma, Retail, Healthcare, Distribution, IT and Education. A dynamic professional in Corporate Governance, Marketing, Sales and Operations with over 20 years of strong, decisive executive leadership in well known organisations.
Has been instrumental in bringing successful transformations in difficult situations with able guidance and spearheading leadership. Has strong corporate network and sector knowledge for bringing turnarounds and has successfully completed various full time, advisory & consultancy assignments undertaken.
Dr Gupta has been functionally engaged in establishing presence for pharma majors in various locations within the country having played pivotal roles with Micro Labs Ltd, Wanbury Ltd. (erstwhile Wander Novartis Pharma), Aventis Pharma Ltd and Lloyds Labs. Have been associated in healthcare among the top management cadre personnel of 1500 bedded Asia's biggest hospital SevenHills Hospital & Health-city.
Dr. Gupta has been a core part of the healthcare retail business of the Future Group and has been instrumental in setting up the vast network of in store Wellness Stores with India's leading Retailer Future Group in North, West and Gujarat Zones.
Dr. Gupta had been associated with the Indira Group of Institutes since December 2008, having held the position of Director at Indira Group of Institutes. Besides he is credited with successfully establishing distribution network of Domestic and International Giants in India.
Prof. Dr. Lawrence Lowell
(PhD; ProfD; LLM; MBA; BGL; BBA AMC™; FAAFM; MICHE)
Global Advisor -Global Board of Academic Advisory & Professors Council, (AAFM® Board of standards) USA
Accredited Management Consultant (AMG™) a Licensed Chartered, (AAFM®) USA.
Fellow (FAAFM): – American Academy of Financial Management (AAFM®) USA.
Member (MICHE): – International Council for Higher Education (ICHE), Zurich
Member (MCMI):- Chartered Management Institute (CMI) UK
Member (ICDE):- International Council for Distance Education
Lawrence Lowell is 'Accredited Management Consultant-AMG™' with Licensed Chartered Certification, a Fellow-FAAFM™, and Global Advisor listed with American Academy of Financial Management, Global Board of Academic Advisory Council of AAFM Board of Standards. Lowell is a dual doctorate degree graduate, a Doctor of Philosophy in Business Administration-PhD from South America, and a Professional Doctorate in Management-ProfD from India, includes Master of Business Administration-MBA, Master of Law-LL M, Bachelor of General Law-BGL/ Bachelor of Business Administration-BBA. Lowell has been working in higher educational institutes faculties in lecturing, and in administration in Ghana alongside his studies since 2007, at University College of Management Studies as Lecturer/Administrator, Global Professional Studies as Administrator/Ag.Principal, Business Management & Financial Institute as Administrator/Snr. Lectuer, and currently with valley View University Kumasi campus lecturing Strategic Management and Policy,  Principles of Management, and Organizational Theory and Design.
In internationally, Lowell is a Professor/International Faculty Member for NWMD International University in South Africa; Adjunct Professor in Ghana for AZTECA UNIVERSITY European programmes Course Facilitator/Exams Supervisor for Cambridge International College, UK; and Global Advisor-Global Board of Academic Advisory Council, (AAFM®) USA, and International Coordinator for Indian Management Academy.
He is the Founding President/CEO of LOWELL PROFESSIONAL SERVICES, a registered management & educational consulting firm in Kumasi, Ghana, and Executive Director for CODA Ghana.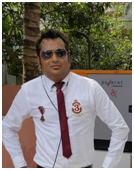 Dr. SK Mahapatra
CEO- Attitude Business School
Dr. SK Mahapatra – is an Entrepreneur, Educationist, Mentor, Writer and an Actor is also an IT/HR Professional with 20+ years of experience and a dual doctorate holder. Is a versatile management professional with national and international exposure in engineering, banking, consulting and IT. Mastering the innovative concepts like business process, branding, benchmarking and quality control. An iconic individual honored with various prestigious awards like Kalingashree, Star Odisha, 'Odiyara Gourav', etc. for his outstanding and sustained contribution in the field of management, entrepreneurship, research & development, IT and social work. With multiple business segment he has embellished various domains like education, IT, entertainment, health & wellness and social work providing benevolent service to the cosmopolitan. The rich industrial background with dignified personality and an extensive exposure to advancement has led him create a distinct niche in the society at large.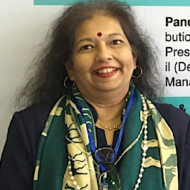 Dr. Rani Wemel
Co-Founder and COO, LTTGlobal and MyMobile University
Rani Wemel used to teach law and in 2000 resigned to spend more time with her children. She formed LTT Global Communications, in 2004 together with her husband and business partner Wemel Cumavoo. She has been instrumental in the development and implementation of numerous projects to promote mobile learning in the region. A global pioneer in mobile learning has been participating, understanding, tracking, creating awareness through various initiatives, since 2004, to encourage and support the growth of the mobile eco system.  She is also the co-founder of MyMobileUniversity a global initiative to impact lives through education and of  2 NGOs' the Mobile Industry Group and the Asia Pacific Mobile Learning & Edutainment Advisory Panel.
She is dedicated and very passionate to achieve her vision and mission to provide holistic, cost effective and efficient solutions to organizations to enrich and empower organizations from human capital development to enterprise solutions.
She has over 35 years+ experience from Administrative, Finance, HR, PR and Advertising to Business Development and teaching Law all of which came in helpful when started her own business. Currently her  role is in supporting the senior management team and works closely with customers and partners to determine the key issues they face and how these challenges can be resolved. She is highly experienced personnel with a history of achieving significant business improvement in both local and international operations and in developing people and teams.
Among her recognitions are; proud finalist in the "teleworking mums" contest organized by e-homemakers.net in 2004 in collaboration with the Ministry of Women and Family Development Malaysia and being a nominee for the Prime Minister's Woman Entrepreneur 2011 Award and Woman Social Activist 2011 Award. In February 2016, she received the Women Excellence Award under the category of " Women Entrepreneur in Education (Mobile Learning) Award held in conjunction with International Women's Day Commemoration in Sri Lanka.
She's a Graduate Fellow at Cherie Blair Foundation for Women and also serve as a speaker, panelists, Honorary Advisor for global companies and sits on committees driving the mobile sector.
Dr. Wemel Cumavoo
Co-Founder and CEO, LTTGlobal and MyMobile University
Wemel Cumavoo is co-founder and CEO of LTT Global Communications and My Mobile University.  He is a prominent businessman being in business for the past 45 plus years. This allows him to draw from a deep reserve of experience to provide insightful and creative solutions to business challenges. He sits on the Board of Directors of several companies ranging from education, resort to consumer products. In 2000 with the birth of the millennium, his interests in mobile and learning fascinated him, knowing very well this is going to be the next major revolution after the industrial revolution. LTT Global Communications was formed and is among the initiators and pioneers of mobile learning globally. His entrepreneurial spirit, strong business acumen and visionary leadership has led to LTT Global being the recipient of several international and local awards.
He serves as speaker, panelists, sitting on committees driving the mobile sector this includes:
Co-Founder and Advisor on the Asia Pacific Mobile Learning & Edutainment Advisory Panel (APACMLEAP)
Co-Founder of Mobile Monday Malaysia
Member of the The Royal Commonwealth Society
Member of the United Nations Global Alliance for ICT and Development (UN-GAID)
Member of the elearning Europa an eLearning initiative of the European Commission seeking to mobilise the educational and cultural communities
Mentor for the Mobile Catalyst for the Global Entrepreneur Week since 2008
He believes that Corporate Social Responsibility is part of any organisations' big or small contributions back to society.  His passion is to empower people with education that will improve their lives, the lives of their families and give positive impact to the organizations they work for. Time and money should no longer be an excuse for not pursuing a course or picking up a hobby or increasing one's knowledge. To Wemel personally, learning is a lifelong journey and he believed we have to be willing to constantly learn, unlearn, and relearn in order to grow. It is this mindset that has helped Wemel become the person that he became today.